NEPAL – KATMANDU LEIPTUR LELE VILLAGE SHREE GYANG KUNG SCHOOL CONSTRUCTION AND PSYCHOSOCIAL SUPPORT PROJECT
AUGUST 2016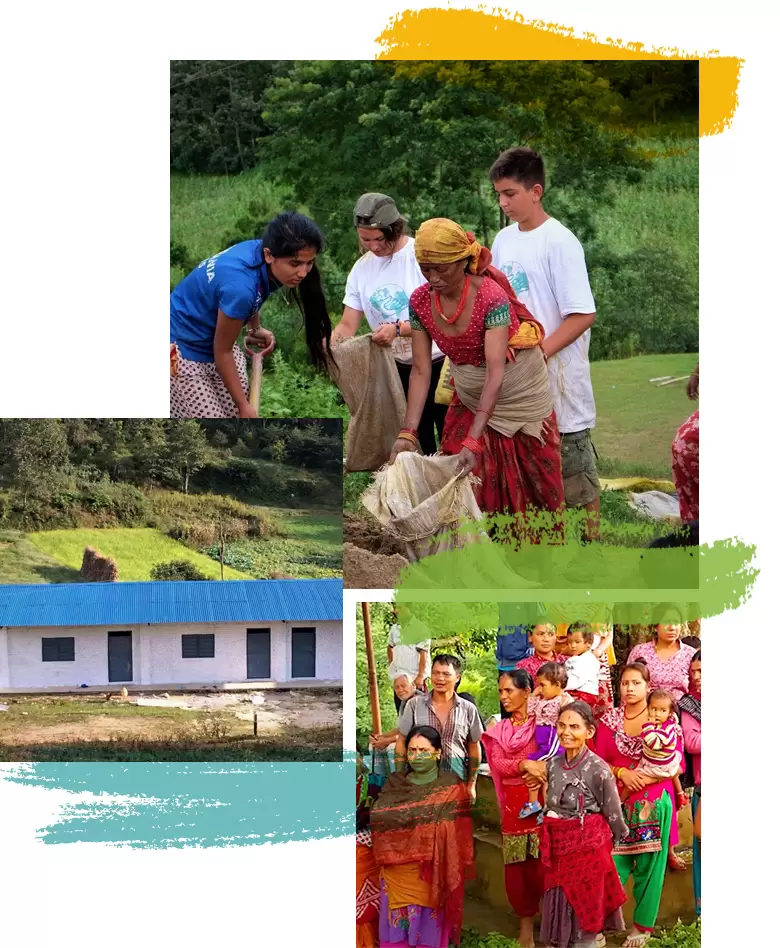 THE PROJECT SUMMARY
In the joint project carried out by Istanbul Bilgi University and WHR, the Shree Gyang Kung school construction project in Lele Village of Kathmandu province of Nepal was carried out between 1-31 August 2016. On April 25, 2015, a 7.8 earthquake occurred in the Kathmandu region, killing approximately 10,000 people and benefiting more than 20,000 people. Thousands of homes, businesses and public buildings were destroyed or seriously damaged. More than a thousand schools were among the damaged buildings. Therefore, after the earthquake, children either had to continue their education in unsafe buildings or could not go to school.
For this reason, the WHR team has determined their primary goal in this project to enable Nepalese children to continue their education and training lives. A volunteer WHR team of 8 people were provided transportation to the village of Lele, 24 km from Kathmandu, on August 1, 2016, to build a school and carry out psychosocial support activities. The village of Lele is predominantly referred to as a region inhabited by the Tamang people, who are at the lowest level of the caste system and suffer from poverty and deprivation.

With the construction of the school, WHR provided access to 100 students and teachers: 1 kindergarten, 2 primary school classrooms. All educational material needs of the students (such as library, books, pens, notebooks and bags) were provided by WHR and its working partners. In addition to these, awareness raising studies on the phenomenon of violence against the local people and neglect and abuse studies were carried out for children. Another goal achieved in this project was to build a bridge between Nepalese children and WHR volunteers through various artistic and play activities. During the construction phase of the school, the local people supported the volunteer team for the construction works at the construction site. The goal has been achieved by using primitive methods in the difficult works in the region, which is far from today's modern technology.
Project Director: Ayten Zara
Project Coordinator: Esra Zırhlıoğlu & Dilan Bozdağ
Project Volunteers: Sinan Kaan Yerli, Bilge Yerli, Can Jack Page, Sena Seçkin, Elif Başak Kınık