MARDIN ÖMÜRLÜ/YÜCEBAĞ VILLAGES SCHOOL CONSTRUCTION/DEVELOPMENT AND PREVENTION OF CHILD ABUSE PROJECTS
JUNE-JULY 2019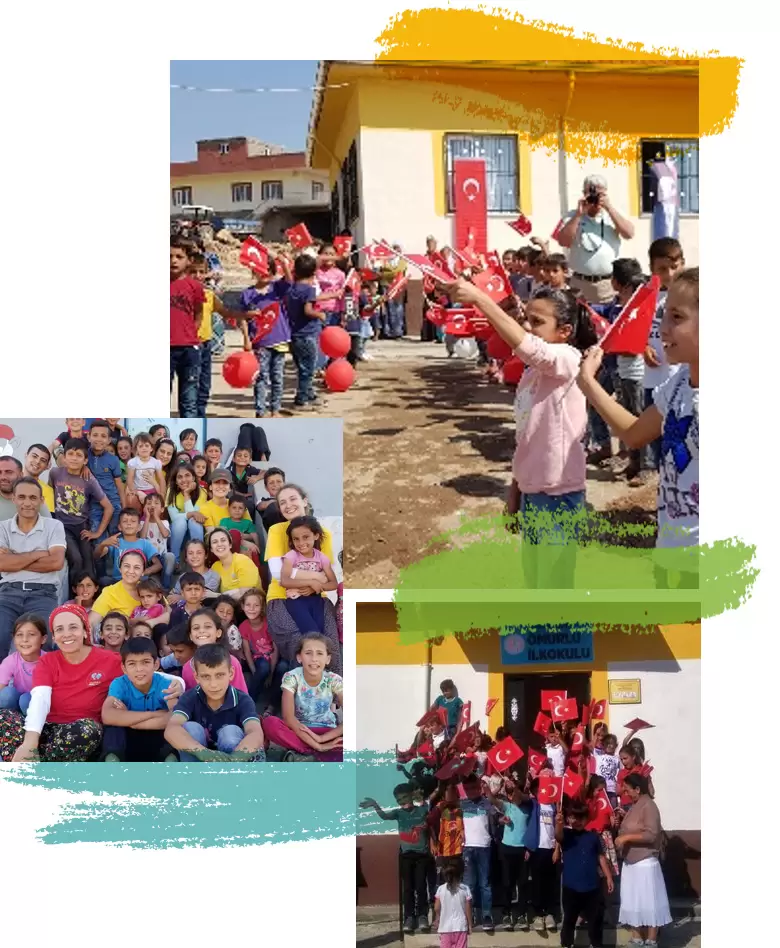 THE PROJECT SUMMARY
Village School Construction and Psychosocial Support Project supported by Mardin Provincial Director of National Education, Mardin Governorship, Mazıdağı District National Education Director, Ömürlü and Yücebağ Village Headmen, realized in partnership with World Human Relief, US Human and Deniz-66. 13 June – 1 July 2019. It was carried out in the villages of Ömürlü and Yücebağ in Mazıdağı district of Mardin. Two schools with 3 classrooms and 2 toilets were built in Ömürlü Village and two schools with 2 classrooms, 1 reading room, and 2 toilets in the Yücebağ Village. WHR volunteer team of 21 people reached children and their families in Ömürlü and Yücebağ villages within the scope of the support activities.

This is a region where early marriages and vendetta are very common. In this context, psychosocial support, child sexual abuse, and prevention of child marriages were carried out by experts and interns for children and adolescents in the region. Psychoeducational studies were done on families in regards to violence and conflict resolution; literacy courses for women and men were also conducted.
Project Director: Ayten Zara
Project Coordinator: Dilan Bozdağ, Esra Zırhlıoğlu
Project Technical Support Coordinator: Sinan Kaan Yerli
Project Assistants: Beyza Köseoğlu, Ecem Uysal
Project Volunteers: Ayten Hazel Berçin, Can Toğa, Didem Sercan, Duru Eğrilmez, Duygu Solmaz, Melisa Cenal, Özlem Şimşek, Peren Türk, Sena Elbaşı, Senem Cenal, Tolga Erdoğan, Tuğçe Merve Aytaç, Yağmur Şahnaoğlu, Yaşar Kaan Demir, Zeliha Gürel
Lets continue to be sun together...
We will achieve this with our faith.
Lets continue to be sun together...
We will achieve this with our faith.