AĞRI MUTLU VILLAGE SCHOOL CONSTRUCTION/DEVELOPMENT AND PREVENTION OF CHILD ABUSE PROJECTS
JUNE-JULY 2021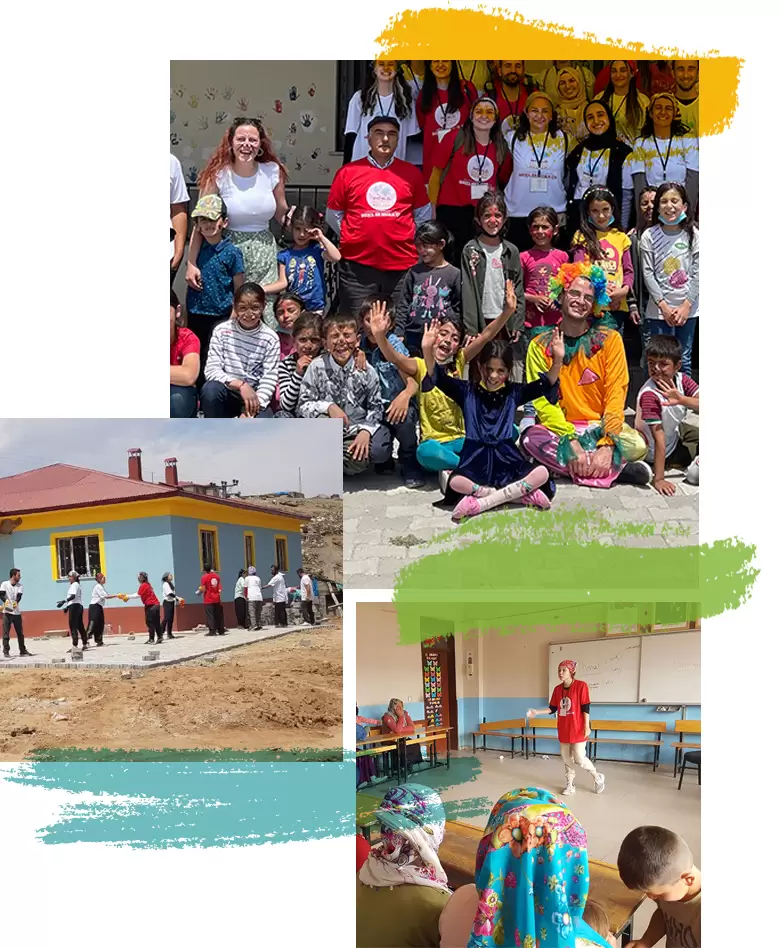 THE PROJECT SUMMARY
Supported by World Human Relief, Ağrı Provincial Director of National Education, Ağrı Governorship, Diyadin District Director of National Education, Mutlu Village Headman, Ağrı Village School Construction / Psychosocial Support / Sustainable Development Projects took place between 21 June – 8 July 2021.
Girls and boys in the Karataş, Kotancı, and Mutlu Villages, Upper Apro and Lower Apro Hamlets around the village will also benefit from each of the village school/child abuse – child marriage prevention and sustainable development projects we have done in Ağrı Diyadin Mutlu Village. In our Ağrı Project, we implemented our activities under 3 main headings such as psychosocial studies, construction works, and development projects for children and local people in the Mutlu Village and 21 other villages of Diyadin district.
In Ağrı Projects, Psychoeducation for children and local people in Mutlu Village and 21 villages of Diyadin district (Sexual Abuse, Peer Communication, Emotion Expression, Child/Adult Sexual Abuse Awareness Raising, Peer Bullying, Nonviolent Communication/Conflict Resolution, Psychological Self-Help, Human Rights/Peace Construction) and Creative Drama, Science, Sports, Cultural Heritage, Art, Health, Dental Health workshops were held.
In order to achieve the goals of the development project, we visited the Bat Plateau, Karataş Village Condolence House, and Gedikli Village Condolence House, which are connected to the surrounding villages, and met families who had economic difficulties and had difficulty in educating their children. 
Training on "Violence, Trauma and Stress", "Emotional and Physical First Aid" and "Coping with Stress" were given to 67 soldiers working under the Diyadin District Gendarmerie Command. In the project, workshops were held with a total of 70 trainers for 7494 minutes, with 2620 children aged 5 to 14, 842 women aged 15 to 52, and 274 men aged 20 to 80.
Project Director: Ayten Zara
Project Coordinator: Özlem Şimşek, Didem Sercan, Duygu Solmaz
Project Executive Coordinator: Aysun Karaman
Project Construction Coordinators: Erhan Demir, Tarık Akan
Project Construction Technical Team: Nurettin Demir
Project Assistants: Ayşe Manulboga, Betül Karaca, Cansel İpek, Interestn İnan
Project Psychosocial Team: Peren Türk, Elif Akar, Ceylan Doğan, Kerem Kuriş, Gaye Aybar, Berna Aygün, Süeda Küçük, Sude Kılıç, Dilay Utkan, Duygu Nural, Öznur Tufan, Buse Yiğit, İlhan Aşkın, Canan Ağmış, Ayten Cerrah, Ezgi Star, Kaan Demir
Project Sports Team: İrem Cansever, Muhammed Yalçın
Project Health Team: Hilal Uslu, Eda Ceylan, Enes Şen, Özlem Çelik, Seda Sarı, Elif Özbakan
Project Science Team: Yiğit Koca, Yasemin Aksöz, Burcu Demir
Project Child and Human Rights Team: Çağla Yavuz Dürmeli, Alim Berk Eğri, Mazide Doğan, Asu Esin Güner
Project Preschool Team: Havva Özge Çatalbaş, Armağan Meşhur
Project Art Team: Zerrin Ay, Gönül Kurt, Özlem Köymen
Project Creative Drama Team: Emrah Bilge, Hilal Taş
Project Mindfulness, Compassion and Self-Confidence - Martial Arts Team: Günsu Engin, Cemil Uylukçu
Project Photo Shoot: Adem Yulu
Villages where the project is realized: Mutlu, Shoulderbasi, Karapazar, Yenicadir, Atayol, Gunbuldu, Dibekli, Tasbasamak, Altinkilit, Kusburnu, Burgulu, Davut, Tazekent, Taskesen, Hacihalit, Ulukent, Mollakara, Kotanci, Karatas, Gedikli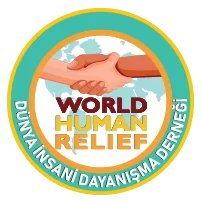 Lets continue to be sun together...
We will achieve this with our faith.